A National Association of Black Saturday Schools www.nabss.org.uk  and www.blackhistorywalks.co.uk production
Chocolate, Afro's and Secret History
Double Lecture : The African history of Chocolate with Corinne Dennis PLUS 6000 Years of the Afro Comb with Kandace Chimbiri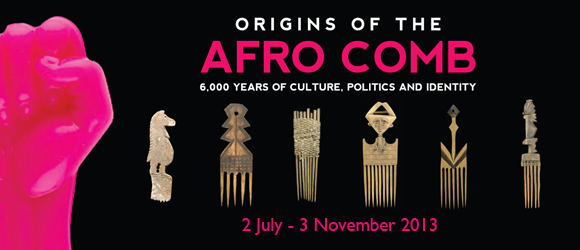 Saturday  21 September 5.30pm to 8.30pm. This event will start at 5.30pm, latecomers will miss out and may not get a seat
 Admission free if booked via eventbritehttp://www.eventbrite.co.uk/event/8008522707/es2/?rank=1 . Donations accepted on the day
Queen Nzinga was an African Queen who fought against the European invasion of southern Africa (Congo/Angola). The Queen Nzinga lecture series will feature African female academics / holders of expert knowledge, speaking on topics of their choice on a monthly basis. The Nzinga lecture series will provide a regular platform for women of African descent to highlight important issues in  an academic setting. As a result of these lectures a  Black Women in Academia Support Group has been set up.

See  previous Queen Nzingha lectures here
https://www.youtube.com/blackhistorywalks

Queen Nzingha Lecture (10) Chocolate, Afros and Secret History (Double Lecture)

The African History of Chocolate

Raw Chocolatier Corinne Dennis will take us on a journey through the African history of chocolate. Corinne is a producer of Chocolat Divinite which is suitable for vegans, vegetarians, diabetics and anyone who just adores chocolate. She will cover:

What is Raw Chocolate ?

Basics of how to make it

The difference between your corner shop chocolate and the real deal

How to taste that difference and what to look for

The health benefits of chocolate

The black history within the chocolate industry

Chocolate and  African economics
This talk will also include a taste sampling for those in the front rows

6000 Years of the Afro Comb illustrated talk

K.N. Chimbiri will speak on 6,000 years of African combs from their earliest appearance in the ancient Nile valley to the modern 'Black Fist' comb.  She will provide a comprehensive introduction to African combs and reveal what they really tell us about African history, art, power, business, and economics
Miss Chimbiri has just released her third book, Secrets of the Afro comb, 6,000 years of art and culture to accompany the Origins of the Afro Comb exhibition now on at the Fitzwilliam Museum in Cambridge.  Secrets of the Afro comb, 6,000 years of art and culture is the world's first book on African combs for children.  In addition to looking at the Afro comb as an art object, the book also discusses questions such as why African hair is curly.  More information available here 
The Origins of the Afro Comb exhibition includes hundreds of remarkable combs from pre-dynastic Egypt to modern-day 'Black fist' combs referencing the 1970s Black Power Movement, as well as associated images and sculpture showing the wide variety of hairstyles found in Africa and around the world. The exhibition is open now and runs until 3rd November
Chimbiri is the founder of Golden Destiny publishing house which specialises in non-fiction books particularly ancient Black history for children.  Her first two books, self-published titles are Step back in time to ancient Kush (an activity book about the ancient Sudan) and The Story of Early Ancient Egypt.  Both books are now carried by museums like the Petrie Museum of Egyptian Archaeology in London, the Fitzwilliam in Cambridge, the Neues Museum in Berlin and Barbados' national museum.
A www.blackhistorywalks.co.uk productionn      
(see our other exciting events at www.blackhistorywalks.co.uk )
About